Thanks to the surging popularity of eSports in recent years, gaming tournaments are now a fully-fledged aspect of the video gaming industry. Competitive gaming is one of the defining industry trends of the decade, making 2022 the perfect year to get involved in playing a gaming tournament or two.
If you're aspiring to turn pro, you'll need to take a different approach to game tournaments – after all, as a professional eSports player, this will be your livelihood. For casual gamers and hobbyists, however, there's no need to be so rigorous in terms of how often you play or the tournaments you enter. Playing tournaments should be about expanding your horizons, connecting with new players and, above all else, having fun.
Choose your Game
The first thing you need to do in order to find the perfect gaming tournament is to decide what type of game – or games – you'd like to play. There are several gaming verticals in which tournament play is a major factor:
Multiplayer Online Battle Arena (MOBA) – instantly recognisable as the genre behind some of the world's biggest eSports tournaments, MOBA games are team-based battles in which one side takes on another. In the pro eSports scene, MOBA is defined by titles like Dota 2 and League of Legends.
While the mechanics of MOBA games vary from title to title, they all have one aim – to conquer the opposition and win the game. As such, they're highly competitive and suit gamers with a fast-paced playing style.
You may not be invited to The International in your first few weeks of playing, but if you're interested in taking the step into pro gaming, MOBA titles are where it's at.
Digital Poker – It's not just the video game sector that offers up opportunities for gamers to join tournaments; there are a wealth of different digital poker tournaments that you can access too.
Online poker is a well-established segment of the global gaming industry and has proven to be popular with total newbies and elite pros alike. While traditional poker will always have a place – particularly since significant events like the World Series of Poker won't be wrapping up anytime soon – online poker outperforms its land-based counterpart in many ways.
The great thing about the digital poker segment is that there's so much variety on offer, with tournaments and events catering to a wide range of experience levels.
For beginners, the best way to get started is to join a reputable online poker platform. As one of the leading remote gaming brands, PokerStars has launched a platform where you can participate in Hold'em tournaments and brush up on your skills.
Collectible Card Games (CCG) – Speaking of card games, if poker isn't quite up your alley, then the Collectible Card Games genre might just be. Like the aforementioned casino classic, CCGs are a well-established land-based gaming category that have successfully made the transition online.
CCGs are an excellent choice for players with an interest in strategic gaming. Yes, good reflexes and hand-eye coordination are a must, but you'll get the most out of collectable card gaming if you like to play tactically and can make (or at least learn to make) effective decisions.
The most famous digital CCG is arguably Magic: The Gathering Arena. It's also worth checking out Hearthstone, as well as lesser-known titles like Runeterra.
Get Practising
Now you've got a better idea of the type of gaming tournaments you'd like to join, it's time to get stuck in! The beauty of playing digital games is that you can get started any time, even if the tournaments you want to join are only scheduled for specific times of the year. The games we've mentioned in this article are some of the easiest to access; League of Legends, for example, is free to play online, and there are all manner of mobile poker apps you could use to refine your Texas Hold'em skills.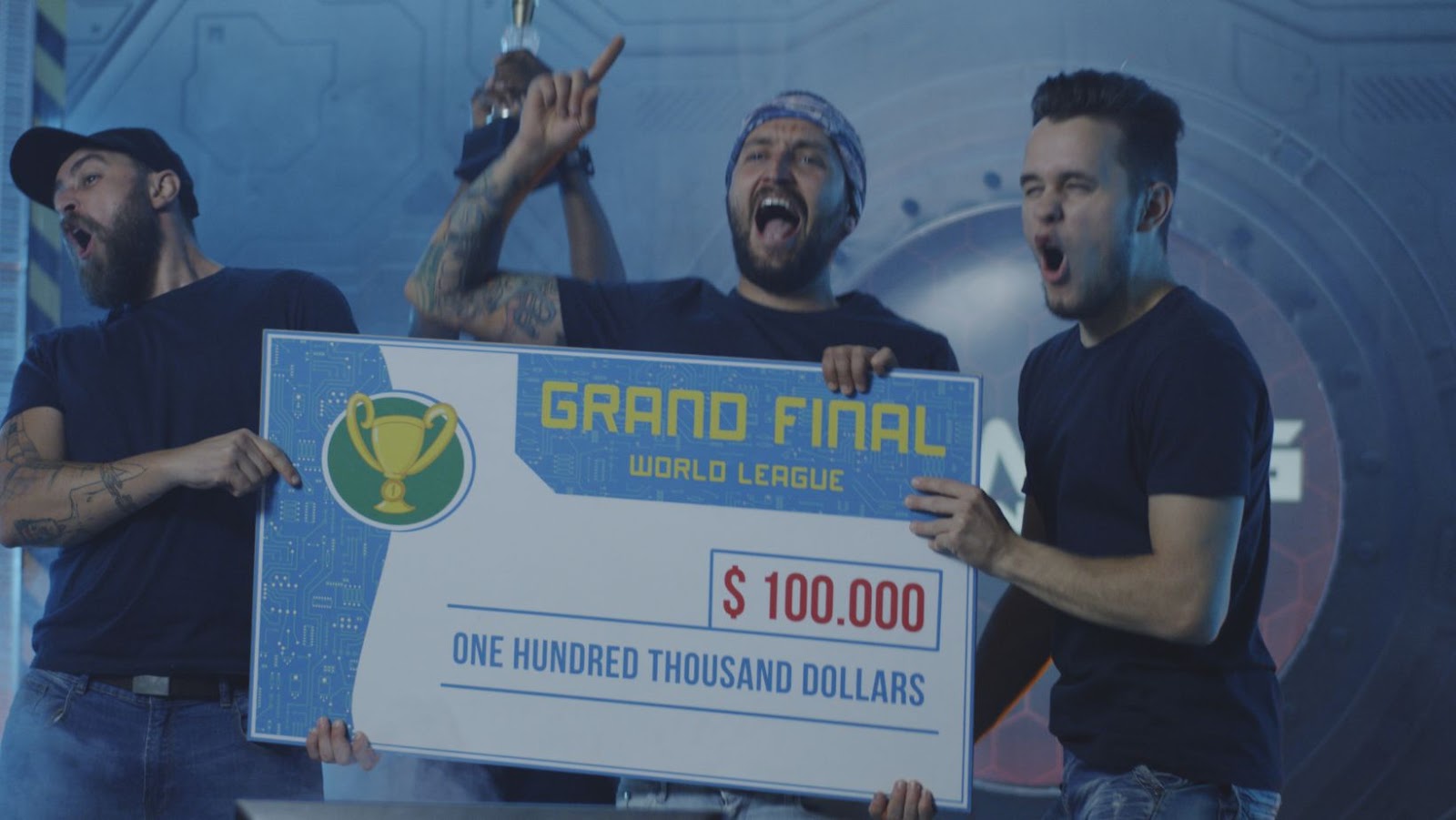 While nothing will take the place of self-practise, it's also worth checking out some online resources to help you brush up on your knowledge and skills in a particular game – especially if you do harbour plans to go pro. eSports events calendars, like this one from Esports Charts, are ideal for tracking the main events of the year, especially those that are streamed online.