Have you ever hosted a poker game night before? If this is your first, then you're reading the right article. When inviting people to play poker, you need to be strategic. Moreover, there are a few things you'll need to consider to host a successful poker night. The first step is to ensure that the people you invite are interested in playing the game. Start with your closest friends who know how to play a poker game. You can also invite friends who don't know how to play poker. It will be a fun experience for them to either watch or learn for the first time. There can be an area that says, "how to play poker for beginners."
Why Playing Poker With Friends Is Fun
Poker is a game that has been around for centuries and continues to be one of the most popular games in the world. There are many reasons why poker is so enjoyable, but one of the main reasons is that you can play it with friends.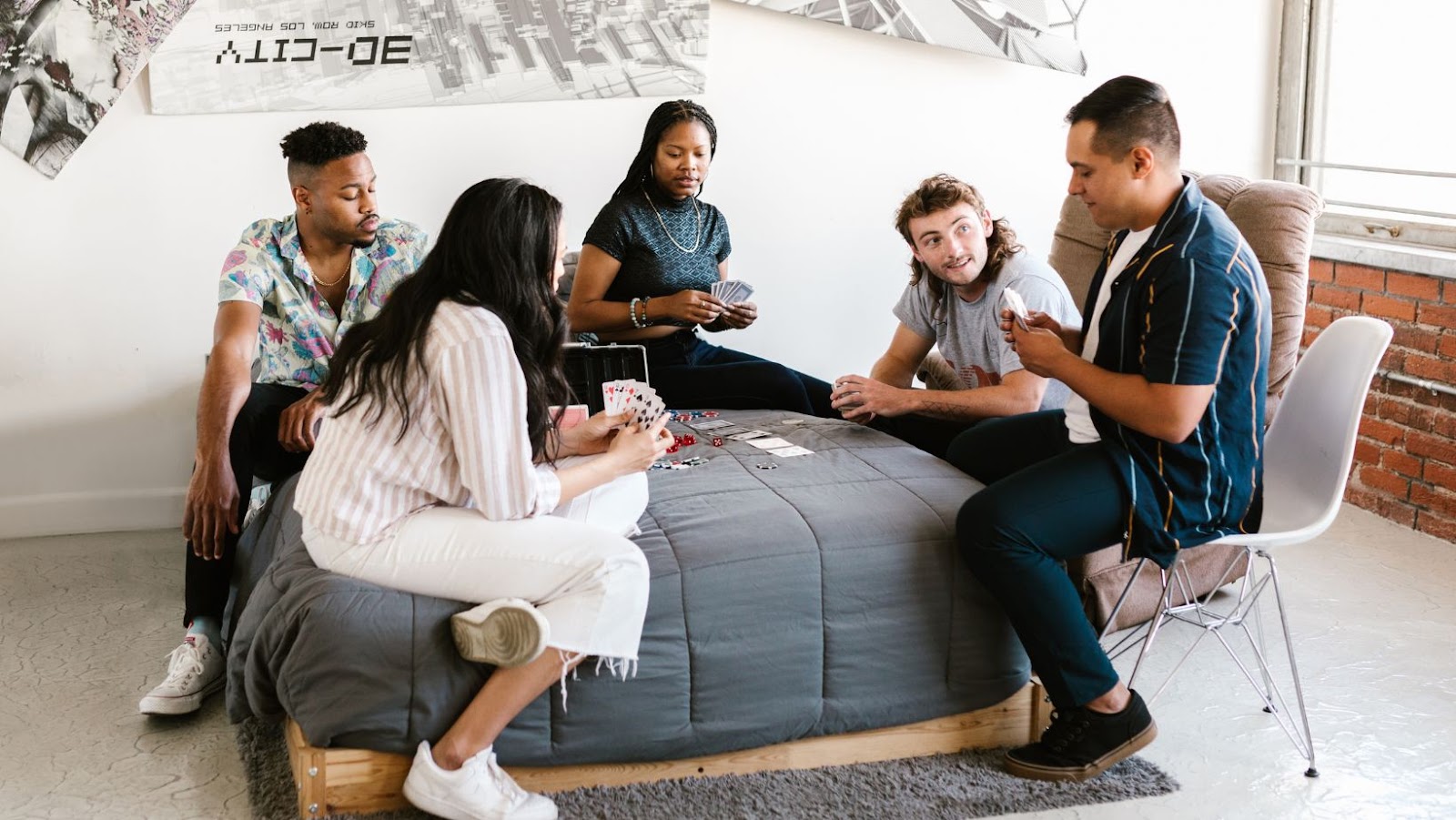 Poker is a social game and a great way to spend time with friends and family. The game also allows people to test their skills against each other. Poker is a competitive game but also a game of strategy. Players need to be able to read their opponents and ensure that they're making the best possible decisions. Playing poker with friends is a great way to have fun and test your skills.
Organizing A Poker Event
Once you have a list of potential players, the next step is to figure out what type of poker game they would be most interested in playing. If you're unsure, try asking them what their favorite type of poker is or what kind of stakes they would be comfortable with. Once you have this information, you can start planning your poker night.
Poker night can be something that everyone looks forward to by the end of a long work week. It can be a simple game at your house, or you can step it up by renting a venue, hiring a professional dealer if you don't know how to deal with poker, or even catering services. With the right location, you can do more and invite more people. The vital thing to note is that you should choose a comfortable place with enough space for all your guests. You'll also need to ensure enough light so everyone can see their cards clearly.
Keep it simple if you're hosting the poker game at your house. Some of your friends might wonder how to play poker at home, so you must do a few things to ensure everything goes smoothly. First, you need to set up a good poker table. Doing this means having enough chairs for everyone and ensuring the surface is level and the cards are easy to see. You also need plenty of poker chips on hand so everyone can place their bets without worrying about running out. If you're thinking of making this a regular weekly event with friends, You can purchase a good-quality poker set. This set should include a deck of cards, chips, and a betting mat. If you're unsure where to find a good poker set, you can always ask your local casino or check online retailers.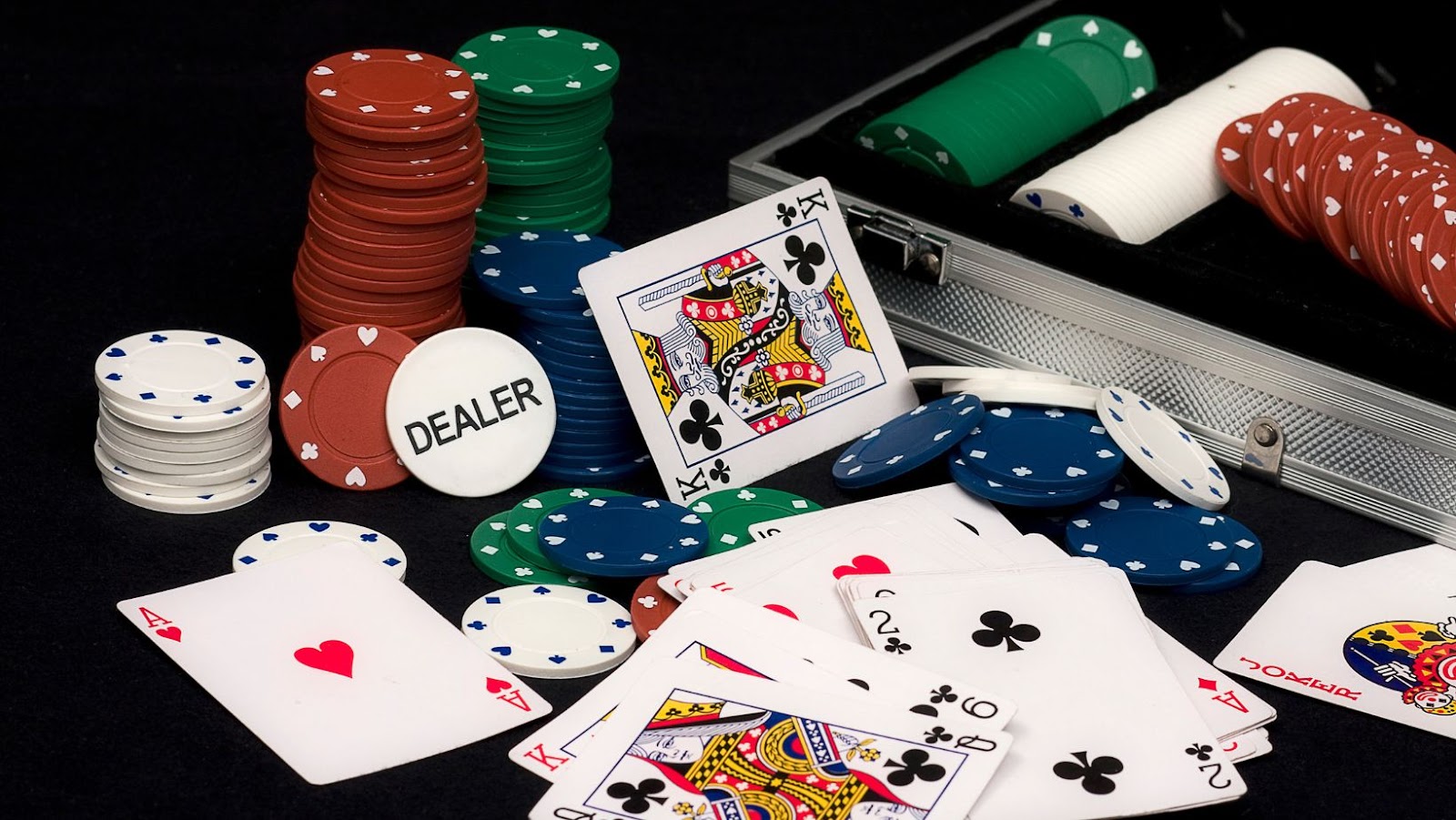 Another essential thing to keep in mind when hosting a poker game is the food. Poker nights can sometimes go late into the night, so having some snacks and drinks on hand is essential to keep everyone happy. Pizza is always a good option, but you can also get creative and offer other types of finger foods like chicken wings or nachos. Just make sure you have enough for everyone! It's also a good idea to set up a refreshments area so guests can help themselves to food throughout the night.
Finally, you'll need to think about entertainment. Poker nights can sometimes get a little boring, so it's always a good idea to have music or other entertainment available. This setup will help to keep everyone's attention focused on the game and stop people from getting too rowdy.
Once everything is set up, it's time to start playing. Deal out the cards and let everyone know what the stakes are. If you're playing for money, make sure you have a pot in mind before the game starts, so people don't get too carried away. And finally, have fun! Poker is a great way to spend an evening with friends, so enjoy yourself and don't forget to invite more people next time!
There's also the option of online poker for you and your friends if you choose a budget-friendly alternative. GGPoker, the world's largest poker room, is an excellent option for you to explore if you and your friends decide to do an online poker night. Sign up on GGPoker to learn more about how to play poker online.