CSGO Major Championship tournaments appeared for the first time with DreamHack Winter. At that time, Valve did not support tournaments that much, so they decided to organize themselves on a small scale. However, the $250.00 prize money was enough to ignite the competition. After the intervening years, Valve has literally started sponsoring big tournaments. And the tournament prize pool has started to rise to over $1,000,000 total.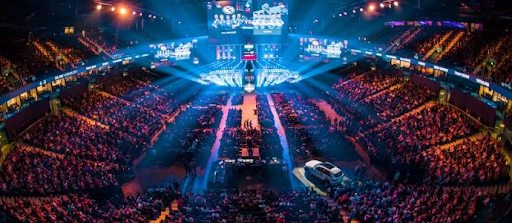 In short, we have witnessed major tournaments every year since 2013. These tournaments are IEM, PGL, and ESL. In today's article, we decided to list the biggest tournaments of CSGO.
Let's start and take a look at which tournaments await us in 2022. And of course, we will try to share with you the winning teams from last year's tournaments. 
PGL Major Antwerp 2022 – 09 – 22 Mayıs 2022
It is a major CSGO tournament organized by PGL and will be held from May 9-22. We will be sharing many details regarding the open qualifiers and regional rankings. First of all, there is a prize pool of 1 million dollars in total. Teams that will participate in PGL 2022 Major Antwerp must successfully complete the regional open qualifiers.
Regions
America
A total of 16 teams are competing.

The team that qualified for the direct invitation was FURIA Esports.

Open qualifiers will start between 11-and 14 April.

All series in the qualifiers will be played over a single match. Elimination and promotion matches are planned to be played over three matches.

Each of the last ten placed teams will forfeit their right to go to the PGL Major.
Europe (A)
Sixteen teams participate.

Directly invited teams: NaVi, Heroic, Virtus Pro, Team Vitality, Copenhagen Flames, Astralis, and ENCE.

It will be held on 17-20 April 2022.

Teams in the last eight will be eliminated directly.
Europe (B)
Sixteen teams can participate.

Direct invite teams: G2 Esports, Gambit Esports, Ninjas in Pajamas, Entropiq, FaZe Clan, and MOUZ.

The last eight teams will lose tickets to the PGL Major.
Asia
There are four teams.

It will take place on April 15-16.

The top two teams will be able to participate directly in the tournament.
PGL Major Antwerp Final Schedule
Challengers stage: May 9-12

Legends stage: May 14-17

Champions stage: May 19-22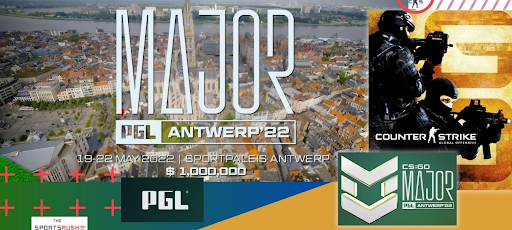 As you can see, the PGL Major is CSGO's biggest tournament. It is an indispensable tournament, especially for both CSGO fans and betting lovers. If you are looking for high CSGO tournament odds, we recommend that you do not miss the PGL Major series.
Last year, the PGL Major Stockholm tournament was in 2021. If you remember, NaVi stood out the most in all tournaments in 2021. And Navi managed to win the PGL Major Stockholm tournament.
If you want to become a professional player like s1mple one day, now may be the time to start. We have prepared a guide on how to choose a quality computer that we have published earlier. High FPS is key for CSGO, as you know.
BLAST Premier: World Final 2022 – Dec 14 – 18, 2022
BLAST Premier is the final ladder for players and teams to climb in CSGO. There is no tournament above. Due to the prize pool of approximately $2,475,000, we will probably witness the fierce competition. Only eight teams can participate in the tournament. And these teams need to achieve success in certain events throughout the 2022 season. We will talk about them in more detail shortly.
Blast Premier has pre-group showdowns. Before reaching the Blast Premier Final, teams have to go through a total of 6 stages. 
Blast Premier Tournament Series Include
Spring Groups: January 28-February 6 ($177,500 prize pool)

Spring Showdown: April 20-24 ($135,000 prize pool)

Spring Final: June 14-19 ($425,000 prize pool)

Fall Groups: August 19-28 ($177,500 prize pool)

Fall Showdown: October 19-23 ($135,000 prize pool)

Fall Final: November 22-27 ($425,000 prize pool)

World Final: December 14-18 ($1,000,000 prize pool)
After all of this, the best teams will move on to the final groups of 8 people. There will be two groups in total, group A and group B. There will be four teams in each group. The two teams that succeeded in being the first in the groups will qualify directly to the Semifinals. The second and third-placed teams will compete with the second and third places of the other group and will sweat for the semifinal.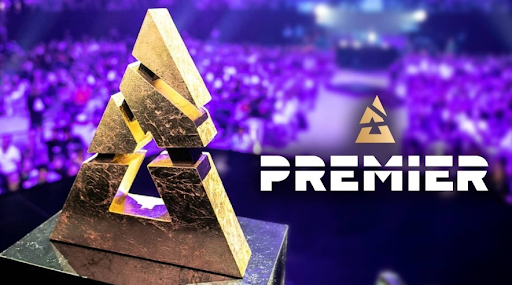 In the end, the winners of the semifinal will make their last appearance in the arena to square off in the final. And we will see the winner of the big prize money here.
Spring Finals Champion Team

Fall Finals Champion Team

PGL Major Antwerp 2022 Champion

Fall Major 2022 Champion

ESL Pro League Season 15 Champion (FaZe Clan)

ESL Pro League Season 16 Champion

Global Leaderboard

Global Leaderboard
Meanwhile, NaVi won the Blast Premier 2021 World Final held last year. We are sure that many people still remember the legendary gameplay of s1mple in particular.
We know that CSGO tournaments for beginners are complex. Even some beginners may not be able to master the mechanics of the game. If you want, check out CSGO game modes, then you can browse our blog posts about tournaments.
In fact, take a few moments and take a look at our blog post, "What is Esports."
Intel Extreme Masters XVII – Cologne – Jul 05 – 17, 2022
On the hottest days of summer, one of the most prestigious CSGO tournaments will be in Cologne, Germany. A great adventure awaits us between 5-17 July with the pool with a total prize of $1.000.000. Twenty-four teams that will participate in the tournament by going through different stages will enter a big competition. The prize is not just prize money but plenty of points for the ESL Pro Tour.
As the tournament format, Bo1 will be available in the opening matches. Bo3 is planned to be played in all subsequent matches. Additionally, only three teams from each group will qualify for the playoffs. The two teams that achieve sufficient success in the group stage will be able to advance directly to the semi-finals. Other teams will try to reach the semi-finals by fighting for the quarter-finals.