Gaming is a popular hobby; it provides players entertainment and allows them to relax and have fun in their free time. Over the last few decades, advancements in technology have allowed providers to develop games with better graphics and improved features, and complex themes; there is now a huge selection of games available across PC, console, and smartphone devices.
While new titles are released constantly, sometimes gamers crave that feeling of nostalgia and wish to play games that remind them of their childhood or the past decade. In recent years, we have seen an increase in the number of games released with retro themes.
Certain types of retro games are well loved; for example, the arcade game Pac-Man was originally released for arcade machines but has since been improved and redeveloped for all kinds of gaming devices. Similarly, the game Snake, once popular on old-fashioned Nokia phones, is still available to play online.
Some modern casino-style games have been released with retro themes also. For example, retro-themed slots are particularly popular in an online casinos; in fact, many casino providers offer promotions for their slot games that can be redeemed against various retro-themed games such as the original fruit machine. Slots with the original fruit machine theme are well-loved by players who once played in bricks-and-mortar venues and now enjoy the convenience of the online gaming experience.
With retro games being so popular, it is unsurprising the developers are releasing new retro-themed titles all of the time. Here are just some of the top retro-themed games to try out online:
Hotline Miami
First, up is the retro shooter game Hotline Miami created by Dennaton Games and released by Devolver Digital. This single-player computer game is in pixel art style and is an incredibly violent action title with plenty of close combat and gunplay.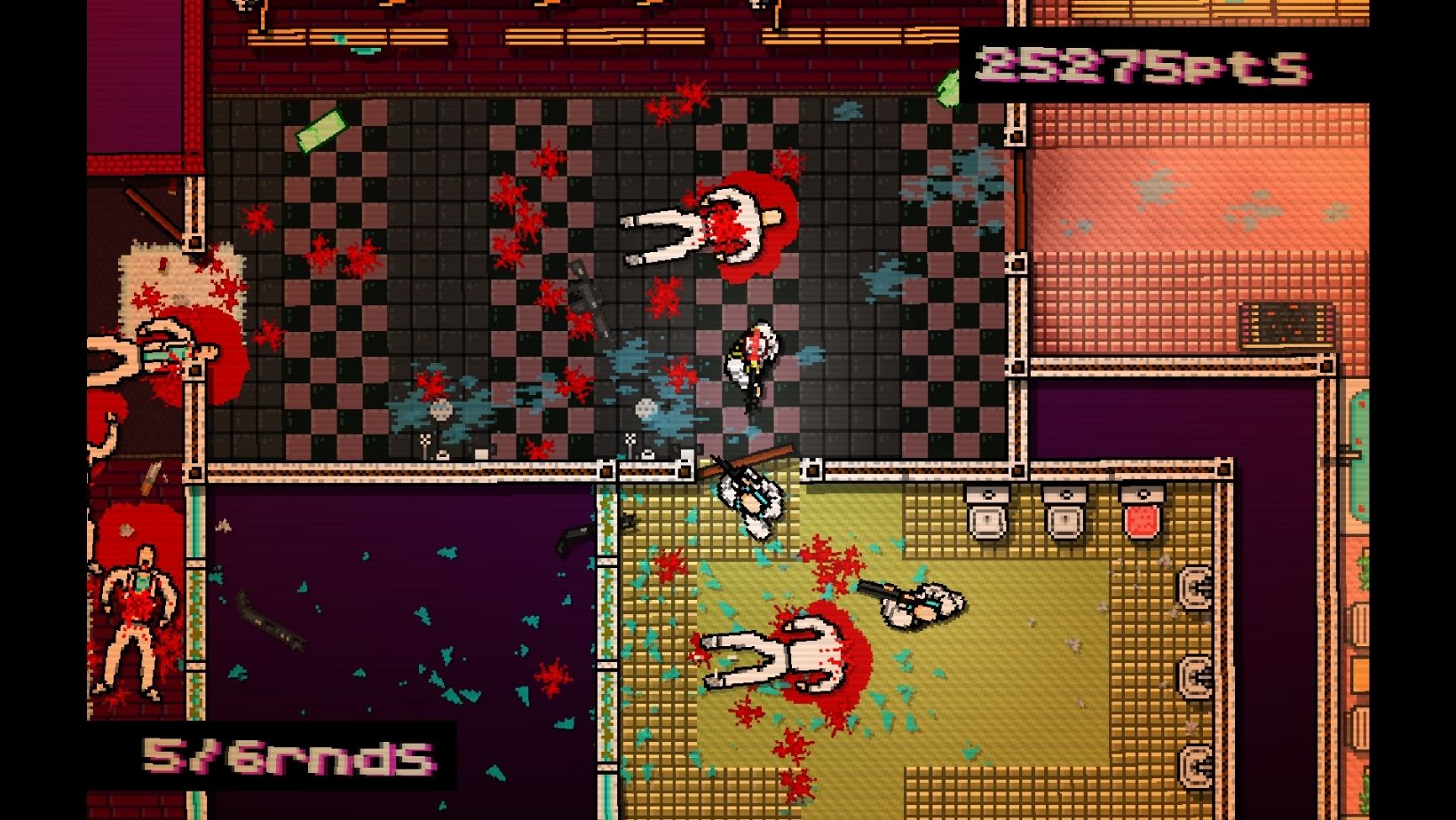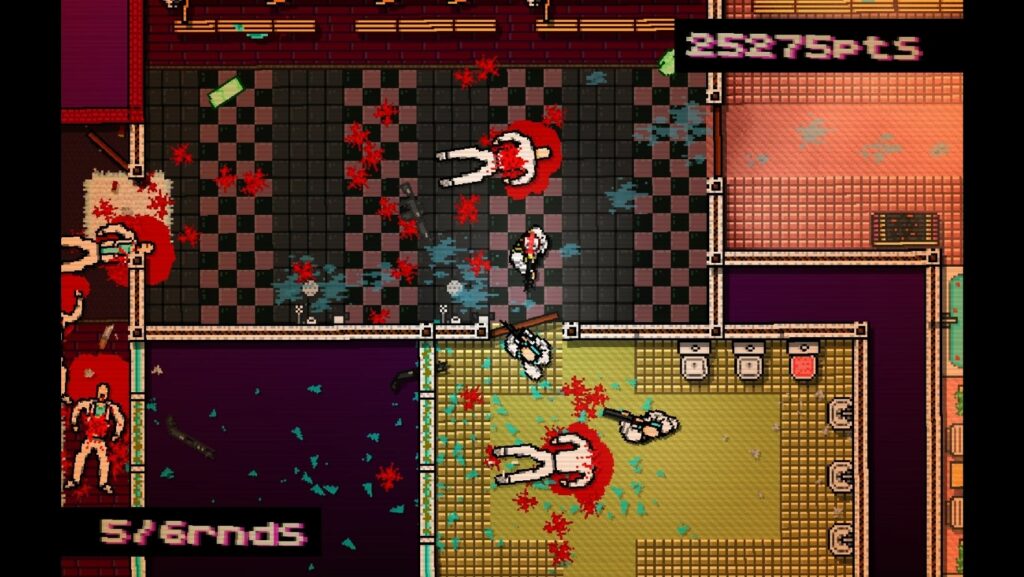 Hotline Miami is set in an alternative world in the year 1989, where the player is tasked with going on a murderous rampage to defeat key underworld figures. This game is a brutal challenge with a tonne of bloodshed.
Far Cry: Blood Dragon
Released in 2013, Far Cry 3: Blood Dragon is an open-world first-person shooter action game. It is a parody based on video games, films, and cartoons with a retro-futuristic theme.
Inspiration for this title came from 1980s films like The Wraith and Terminator, and some voiceover is even provided by Terminator's Michael Biehn. The game is single-player and available for PC, PlayStation 3, PlayStation 4, Xbox 360, and Xbox One.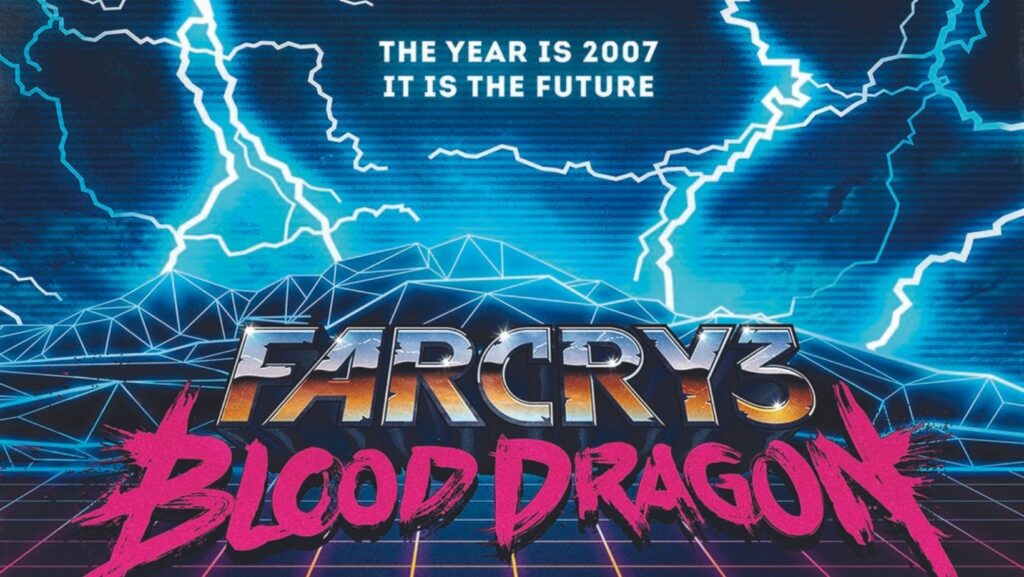 The game plot follows Mark IV Cyber Commando Sergeant Rex Colt, who must defeat enemies, save the nuclear-impacted world, and of course, get the girl.
Scott Pilgrim Vs. The World: The Game
Scott Pilgrim Vs. The World: The Game loosely follows the plot of the Scott Pilgrim graphic novels. Up to four characters can play initially, including Scott Pilgrim, Ramona Flowers, Stephen Stills, and Knives Chau, with opportunities to add more as the game progresses.
This title could be described as a 2-Dimensional beat 'em up style retro game. There are seven levels to battle through as you fight to defeat Ramona's seven evil exes. Everyone has heart points and gun points, which are used to revive players or allow them to perform special power moves.
Players can team up with friends online or play together locally; there are also a series of mini-games you can battle against one another. As the game continues, new modes (such as battle royale, zombie, or dodgeball) and secrets can be unlocked.
This game was first released for PlayStation 3 and Xbox 360, but a complete version is now available for most console and PC devices.
Streets of Rage 4
Another retro beat 'em style game is Streets of Rage 4. Published by Dotemu, this game follows on from the Sega Genesis 1990s Streets of Rage trilogy.
The classic characters, Axel, Blaze, Adam, and others, are all reunited on the streets to beat up a gang of ill-advised criminals. Four players can play locally, or two players can participate together online.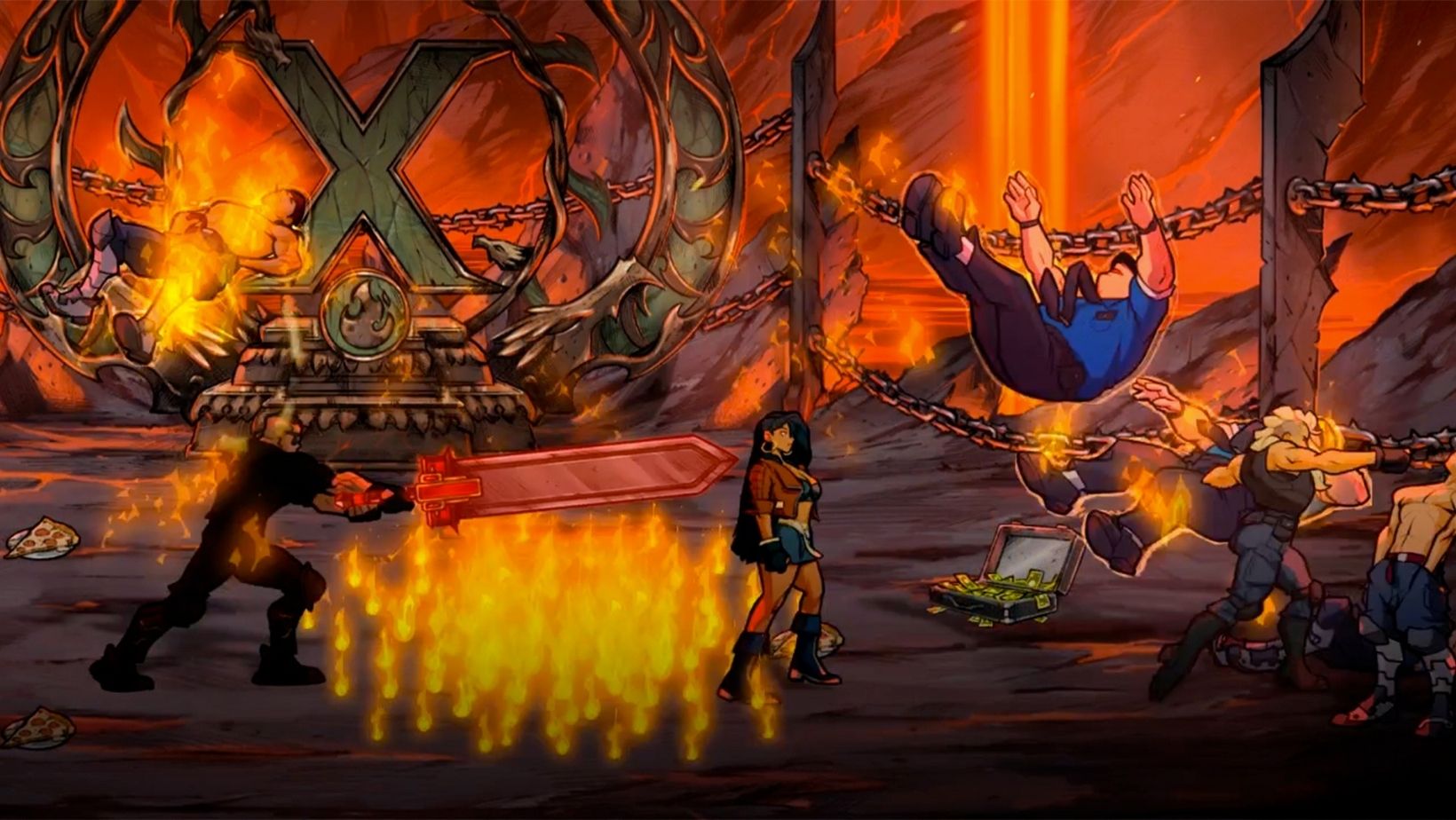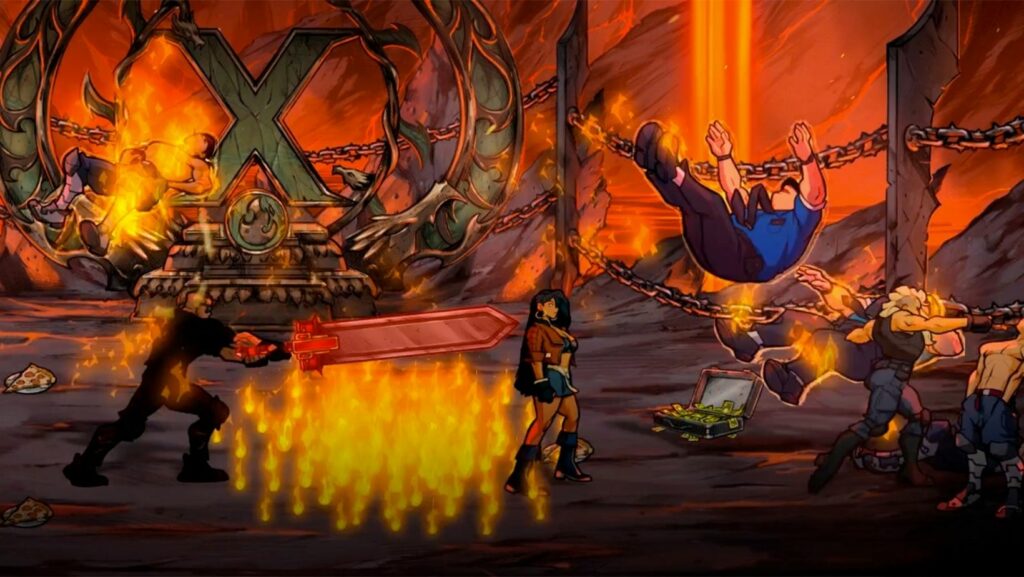 Alongside the typical attacks and blitz moves, each player can use some of their health to perform their special moves. They each have unique traits; for example, Floyd has a long-range grapple, while Max can jump large walls.
The game has received very positive reviews and is available to play on most PCs, consoles, and smartphone devices.
Death and Taxes
Death and Taxes is a fun indie simulation game. In this 2-D title, players assume the role of the Grim Reaper and describe whether humans are to live or die.
Based on an office job, the Reaper is given a short description of each person and information on how they affect the world. The game's outcome depends on whether the player makes the right or wrong decision.
Death and Taxes have received very positive reviews and are available on both PC and Nintendo Switch.