Formstack is an all-in-one, cloud-based platform for automating and streamlining customer and internal business workflows. By leveraging Formstack's powerful automation tools and no-code workflow builder, businesses of all sizes can centralize crucial data, automate routine tasks and streamline communication across their entire enterprise. This will reduce manual processes and free up workers to focus on higher value tasks.
Formstack was founded in 2006 and recently secured $425 million in investments from Insight Partners and Georgian Partners to become a powerful force of automation for enterprise companies worldwide. As the no-code space continues to see relentless growth, Formstack is poised to provide businesses of any size a way to build automated workflows without needing IT intervention or costly code writing projects.
The software can manage user growth more efficiently by integrating with existing applications like Salesforce, Hubspot and Marketo, guiding the automation process while meeting current customers' needs. With preconfigured apps available such as customer onboarding and lead capture forms, users can quickly achieve their desired outcomes without any specialized coding knowledge or time intensive set up required.
Benefits of Formstack
Formstack is a fast-growing Software as a Service (SaaS) company that provides an intuitive no-code platform to help businesses transform manual processes into automated workflows. This innovative service assists organizations in streamlining customer contact, boosting staff productivity, and saving valuable time and money. Formstack recently secured $425 million in Series E funding from investors to help them scale their platform further and offer users even more capability.
Not only does Formstack provide a powerful, secure suite of solutions for businesses of all sizes, but it also has direct integration with other popular products such as Salesforce, Microsoft Dynamics 365 CRM, Microsoft SharePoint®, and Google Drive®, making it easy to create workflows that span multiple systems. Plus, users can easily build out mobile forms right within the same form builder to accommodate customers using any device or browser type.
Additional benefits include:
Seamless integration between applications saves time and resources
Streamlined access management allows users to control who can view or edit documents
Dynamic customization options allow users to design forms that match their branding requirements
Intuitive step by step process helps guide users in mapping out steps for invoicing, contracts & documents
Built-in support for authentication protocols can provide enhanced security for confidential data
Real-time analytics dashboard provides insight into how customers engage with forms allowing businesses to fine tune marketing efforts and policies as needed
Automating Workflows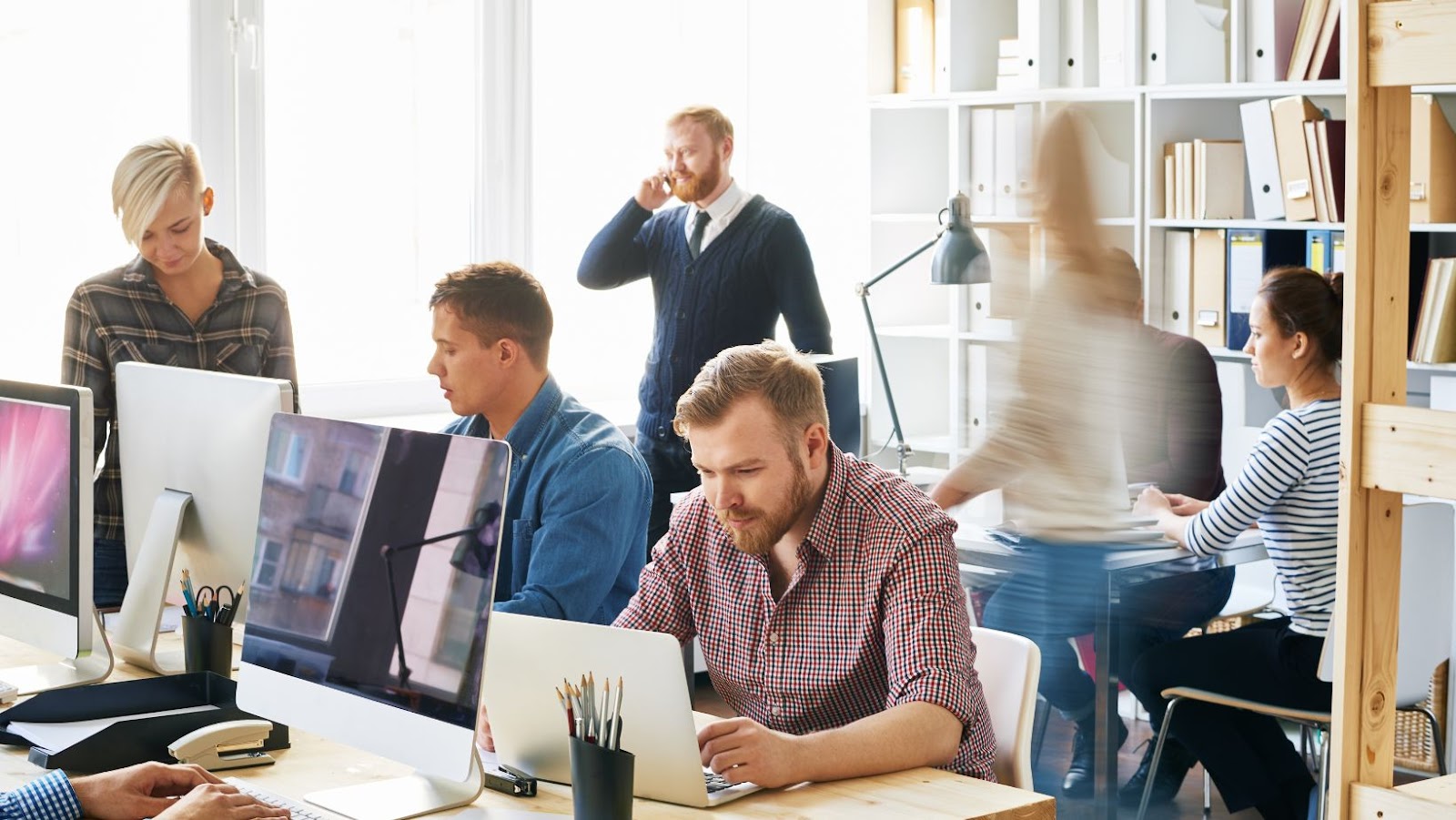 Formstack recently raised $425 million in a Series C financing round, which will help them take their no-code platform that helps businesses automate their customer and internal workflows to the next level.
This funding round will enable Formstack to extend its workflow automation capabilities to larger companies with more complex needs.
In this article, we will discuss the benefits of using Formstack to automate workflows.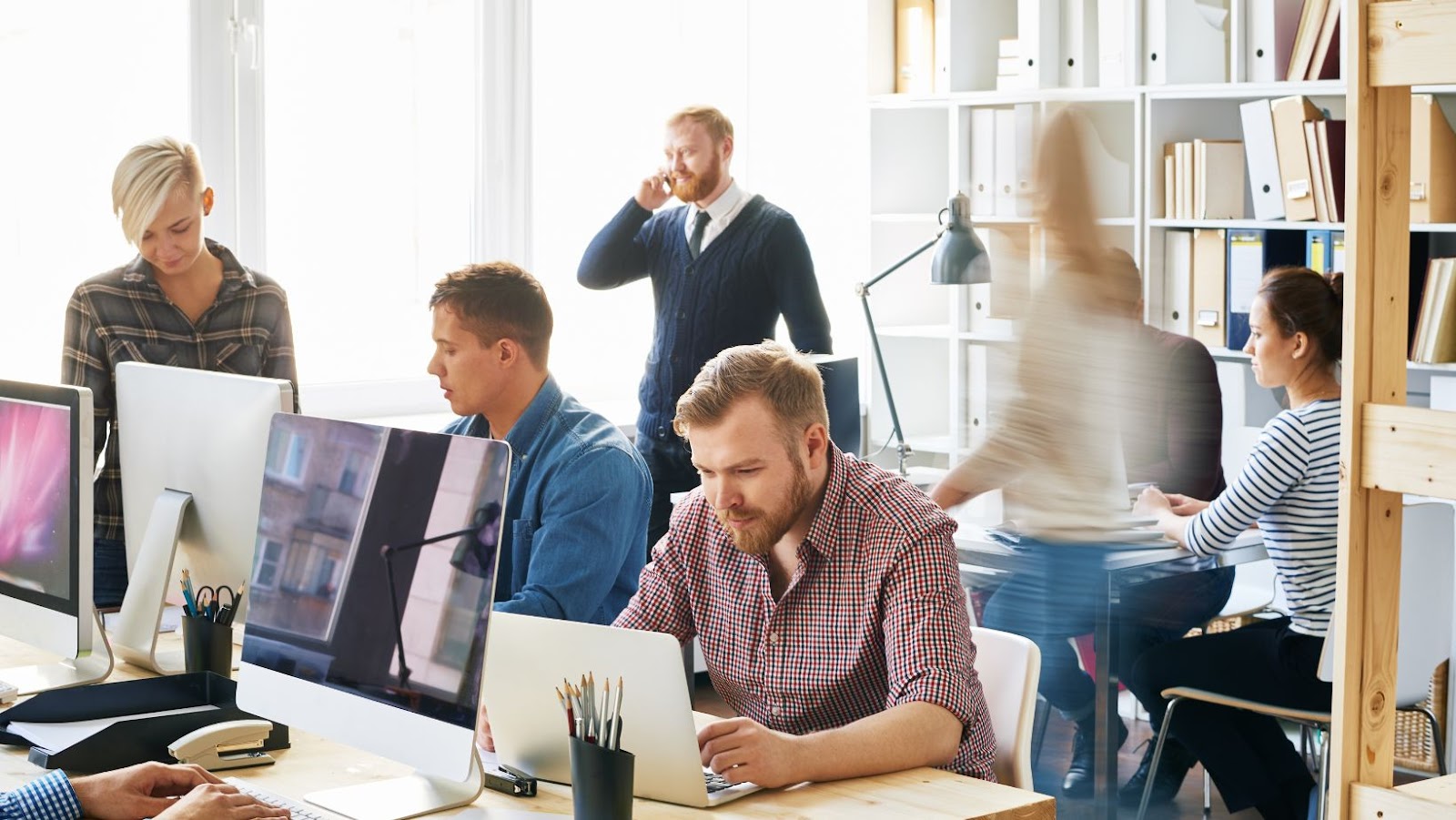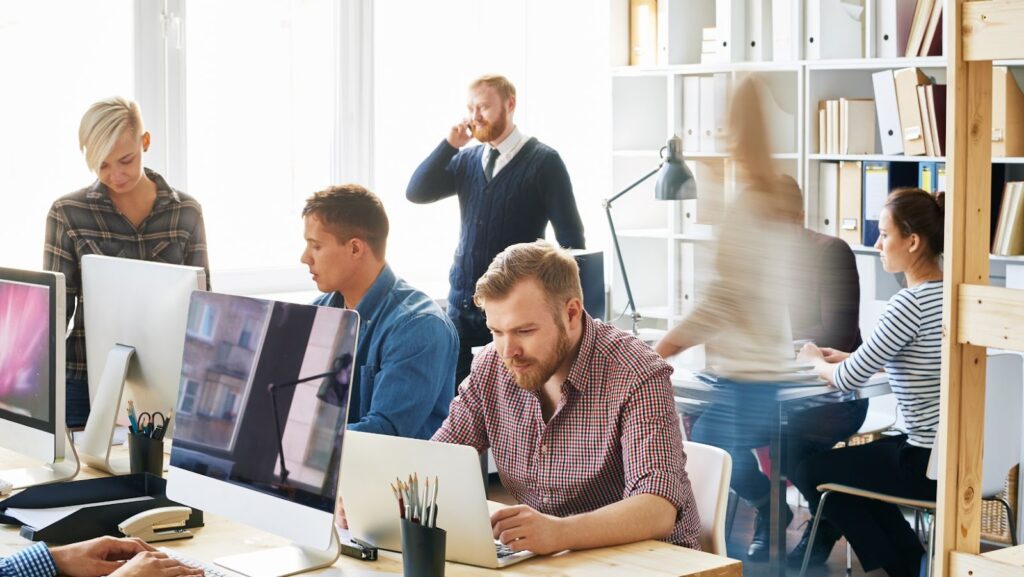 Identifying Workflows to Automate
As businesses move towards a digital-first approach, they need the ability to quickly and seamlessly automate the customer onboarding experience and other internal processes. Formstack, a suite of no-code platform products, is designed to help businesses identify their existing digital workflows in order to create efficiencies and reduce manual data entry.
Before automating any workflow, it is important to understand which ones are right for automation. Selecting the right workflows to automate can be daunting but Formstack's suite of products make it easy for users to identify the best candidates for automation. The first step is selecting one or more forms that would be used in the automation process. This stage involves deciding on which data needs to be gathered from customers or employees — such as documents, signatures or payment information — so that you can build out your automated workflow(s).
Once users select their form or forms, they must then map out how that data needs to move from one part of the process to another before being sent securely into Formstack's no-code platform and passing through various integrations. From there, you can use logic rules and triggers for developing dynamic automated workflows that can ensure accuracy and timeliness of data collection and processing.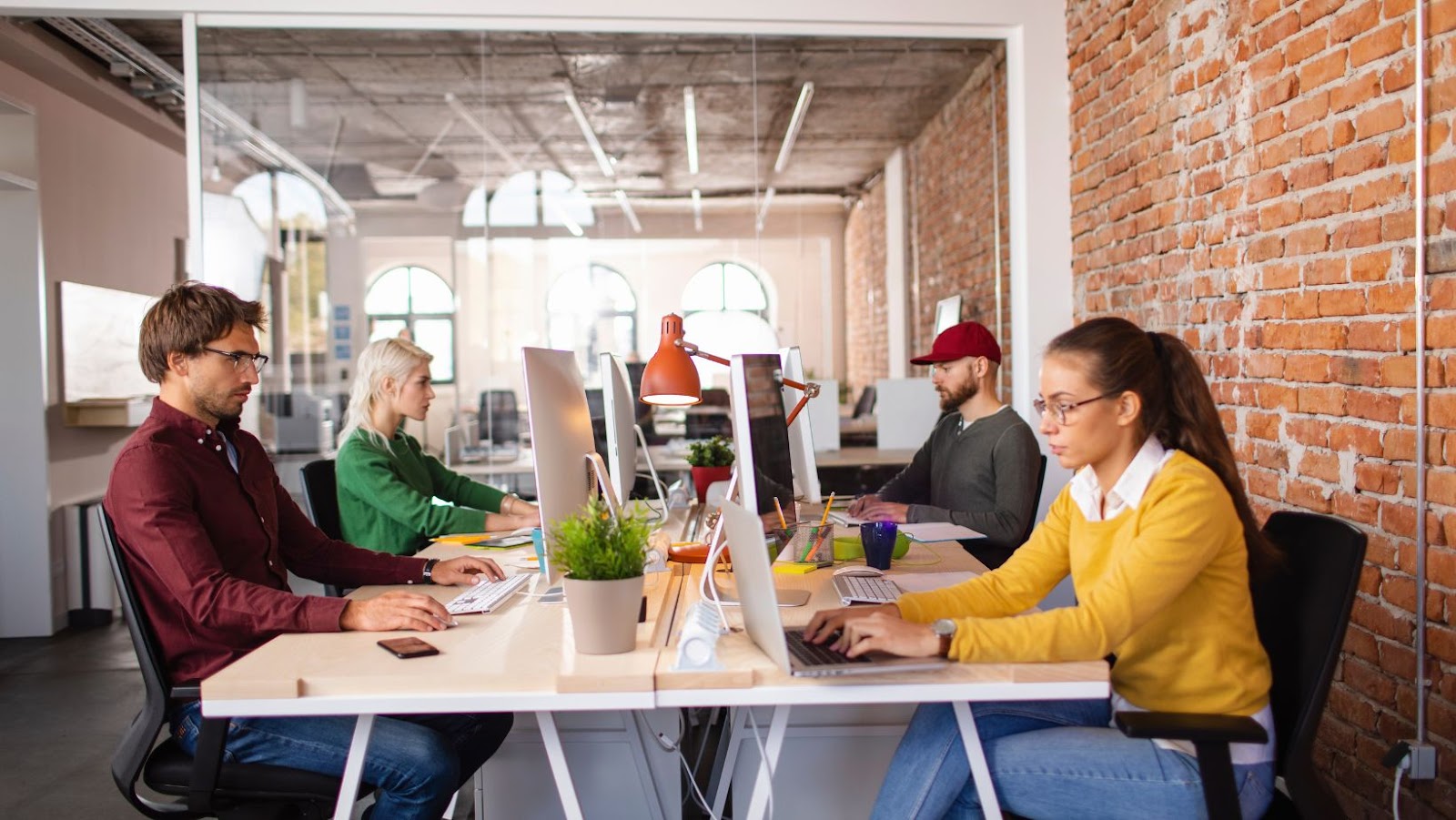 By utilizing Formstack's powerful functionality, businesses have the opportunity to build automated workflows tailored towards their specific goals in order increase efficiency while decreasing cost associated with manual processes. With this approach, companies have saved numerous hours spent on tedious tasks without having write any code – providing an easy way for emphasizing business value beyond productivity gains alone.
Formstack raises $425M for a no-code platform that helps businesses automate their customer and internal workflows
Formstack is a leading no-code platform that helps businesses automate their customer and internal workflows. The cloud-based software enables users to quickly and easily set up automated workflows without needing to write any code. With the help of Formstack's flow builder, users can connect existing applications like Salesforce and WordPress with popular business systems like Outlook and Zendesk for streamlined processes that are faster, more secure and reliable.
The drag-and-drop builder allows business owners to create custom workflows tailored to their specific requirements. Features like visual triggers, powerful logic branching, conditional logic rules and reusable templates make it simple for businesses to achieve their desired outcomes. They can also use custom JavaScript snippets or logic components such as loops, queries or operators to enhance automation efficiency.
Formstack also helps teams save time by offering powerful analytic tracking with the ability to view data about workflow activity across multiple applications at once. This allows teams to better understand customer experiences and tailor future automation campaigns accordingly.
Using Formstack makes creating automated workflows easier than ever before. With this platform, businesses have the ability to streamline their operations while also gaining insights into customer experiences and trends in order to optimize product strategy at every stage of operations.
Integrations
Formstack makes it easy to integrate your existing systems together, helping you to streamline workflows and save time. The platform offers a wide range of integrations with popular software and services, like Salesforce, Slack, and Zapier, providing users with the ability to quickly set up automated processes such as customer onboarding, notifications, lead generation, and more.
Connecting Your Apps to Formstack
Formstack enables businesses to integrate their existing apps and services with its no-code platform. Through its powerful webhooks, users can easily connect the drag-and-drop software to programs like Slack, Dropbox, Salesforce, Gmail, and Outlook. This enables business owners to save time and continue conversations without needing to switch programs.
For example, Formstack's workflow automation could be used to order a product straight from an order form in Slack. Automating workflows removes the need for busy work like manually transferring information between platforms and speeds up checking out processes by pre-populating forms quickly by drawing on customer data stored in integrated systems.
Formstack's App Directory provides more than 400 available integrations that enable users to customize how they want their workflow data gathered and shared across multiple platforms. This can be done through configurable templates that allow users to assign specific tasks within a workflow so it's organized exactly how they need it. Formstack also informs every app or system on every update made throughout the process so everyone is always working with the same information as soon as changes occur throughout a team or enterprise.
The integration process allows teams to integrate all types of apps like LMSs, CRMs, and HR systems with Formstack's platform, creating a simpler and easier way for teams all around the world connect their existing data sources together into one centralized portal that helps drive smarter decisions backed by real-time results easily across teams or organizational hierarchies proving you don't have code entire applications from scratch in order make workflows run smoothly but instead can rework your current applications quickly using tools given by Formstack's app directory.
Automating Data Transfer Between Apps
Formstack is a no-code platform specifically designed to help businesses automate their customer and internal workflows. With Formstack, you can easily integrate different apps and automate data transfer between them. This allows you to streamline processes like sales and marketing automation, customer support, payment processing, file storage and more.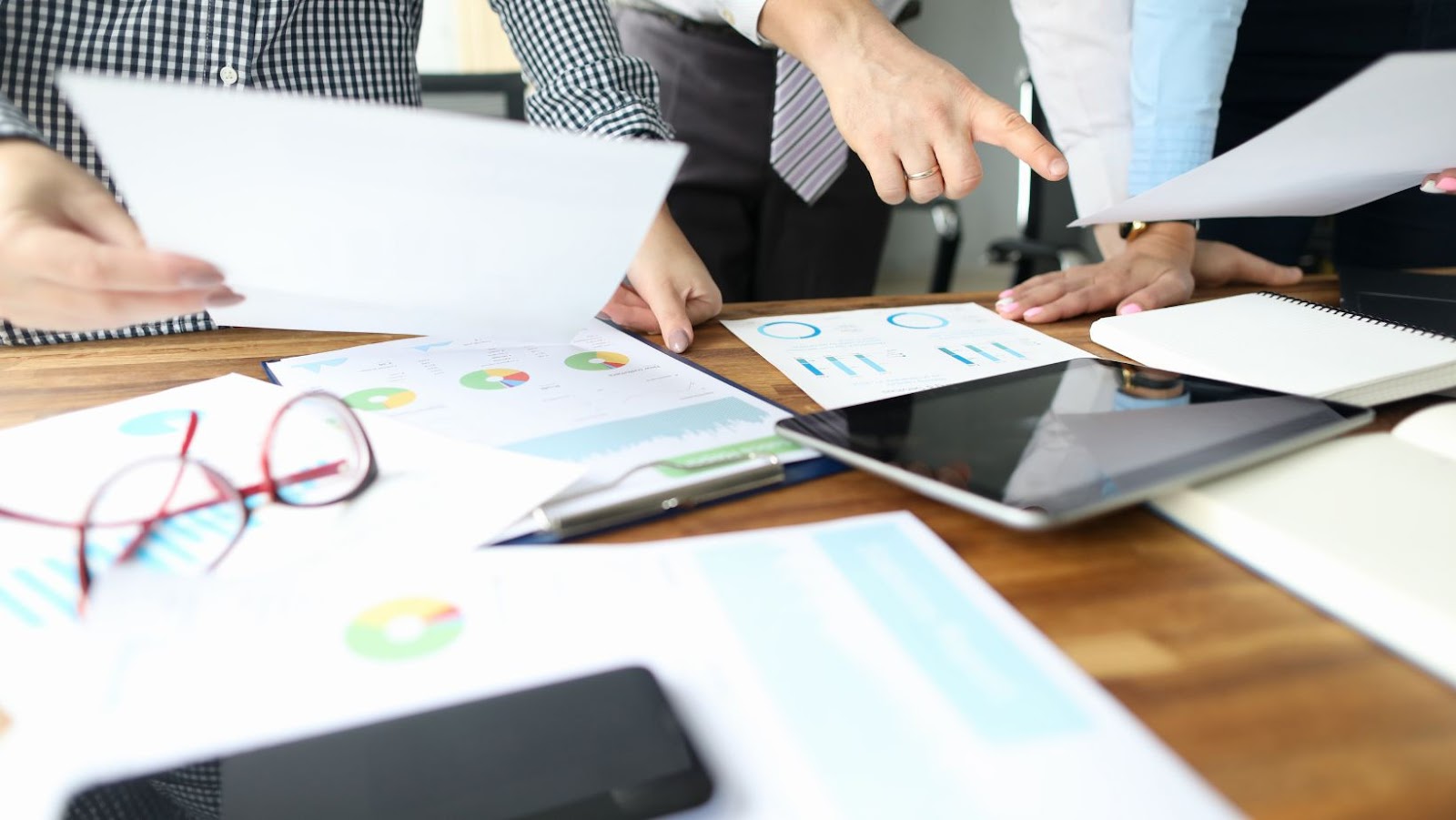 Formstack makes it easy to build intelligent workflows across several integrated apps. Through its API connector library, users can quickly connect to over 150 of the most popular third-party cloud apps, enabling full two-way synchronization of data between them. This means that any changes made in one app will automatically propagate throughout connected systems, greatly improving your organization's efficiency when it comes to implementing data-driven solutions.
For instance, Formstack can be used to power automated email campaigns from external marketing systems such as MailChimp or Constant Contact using collected data from an online signup form created with the drag-and-drop form builder. This is just one example of how you can use Formstack's robust integration framework to simplify complex processes that require multiple applications working together as a unified system.
Security
Security is a key factor to consider when automating your business workflows. Formstack provides strong encryption to protect your form data from malicious actors.
Moreover, Formstack gives you granular control over access to your forms and data with features like password protection and multi-factor authentication, so you can rest assured that your company's confidential information is safe.
Formstack Security Features
Formstack offers a range of security features to help ensure that your sensitive data and documents remain secure. We use industry-standard encryption algorithms, server-side validation rules, and strict account controls (including permissioning) to protect the safety of your information.
Our network infrastructure is designed and built with important focus areas in mind: access control, auditability, availability, and security. Our hosting provider maintains strict compliance with industry standards such as ISO 27001/27002 and PCI DSS v3.2 Level 1. This approach ensures that all personal, customer or financial information is treated with the highest level of privacy protection available today.
To further protect customer data, Formstack's processes are subject to regular internal audits by our development team who work closely with external auditing partners to ensure all applications maintain a standard of security best practices. Additionally, we utilize multiple layers of data protection at the application level including feature flagging, user access control along with other system checks which help us limit exposure levels when steps must be taken to mitigate any potential risks.
Protecting Your Data
At Formstack, we understand the importance of data protection and ensure that your information and customer data are secure. We take numerous steps to protect customer information, making sure that it is safe, private and only accessible to those who are authorized.
We use sophisticated encryption techniques, or "keys," to scramble and secure information while in transit or rest. This means only those with an authorized key can access the data. Formstack also enables customers to create their own secure keys which they can use on third-party resources such as Amazon Web Services (AWS) or other cloud solutions.
Additionally, Formstack employs state-of-the-art infrastructure leveraging SSL/TLS protocols. This ensures our customers receive the highest level of security when transmitting or transferring data over a network. We routinely monitor our network for threats such as DDoS attacks, malware and viruses, all of which are blocked before they have a chance to cause any serious damage.
Finally, Formstack keeps a meticulous log of activity taking place within its applications so administrators can quickly detect any suspicious behavior from users accessing the platform. Whether sending emails through a contact form or storing customer information through our secure survey solutions – you can rest assured knowing your privacy is taken seriously at Formstack.