As a consequence of technological advancements in the decades prior, the gaming industry has undergone significant change over time, embracing new platforms and devices and providing us with distinctive entertainment content.
As a result of these advancements, gaming has become much more immersive, and the addition of virtual reality has taken this to a whole new level.
One sector that benefited the most from technology improvements was the iGaming industry, in which publishers and operators became able to provide new gaming alternatives to gamblers all over the world. Online gamblers may now play traditional games in a very precise and realistic virtual environment, much like they would in a conventional brick-and-mortar casino, thanks to the rising popularity of VR devices.
However, there are still few operators that offer virtual reality games on their platforms. Therefore, while VR online casinos don't become a mainstay in the iGaming industry, it might be a good choice to try out the immersiveness of live dealer games like roulette and blackjack and enjoy these games in real time with professional hosts.
But first, let's discuss virtual reality and examine how iGaming operators are utilizing this technology to offer a fresh and exciting experience for online gaming before we get into the VR thrill offered by some of these platforms.
The concept of virtual reality
In essence, virtual reality is a simulation method that makes use of a variety of devices to generate lifelike visuals, audio, and other sensations. Virtual reality is often associated with video games, but its applications go well beyond that. Since the 1970s, it has been used for training in the military, in flight simulation, and for medical procedures.
In order to simulate the user's presence in a virtual environment, standard virtual reality systems today rely on VR headsets to deliver realistic pictures and sounds. These headsets combine audio and visual input with various types of sensory and physical feedback by applying haptic technology. Additionally, they are constructed from stereoscopic helmet-mounted displays and head motion tracking sensors.
There are several VR headsets available now that fit a range of budgets, although the best ones could be quite expensive. Currently, the Samsung Gear, Oculus Rift, PlayStation VR, and Valve Index VR are among the highest-selling devices.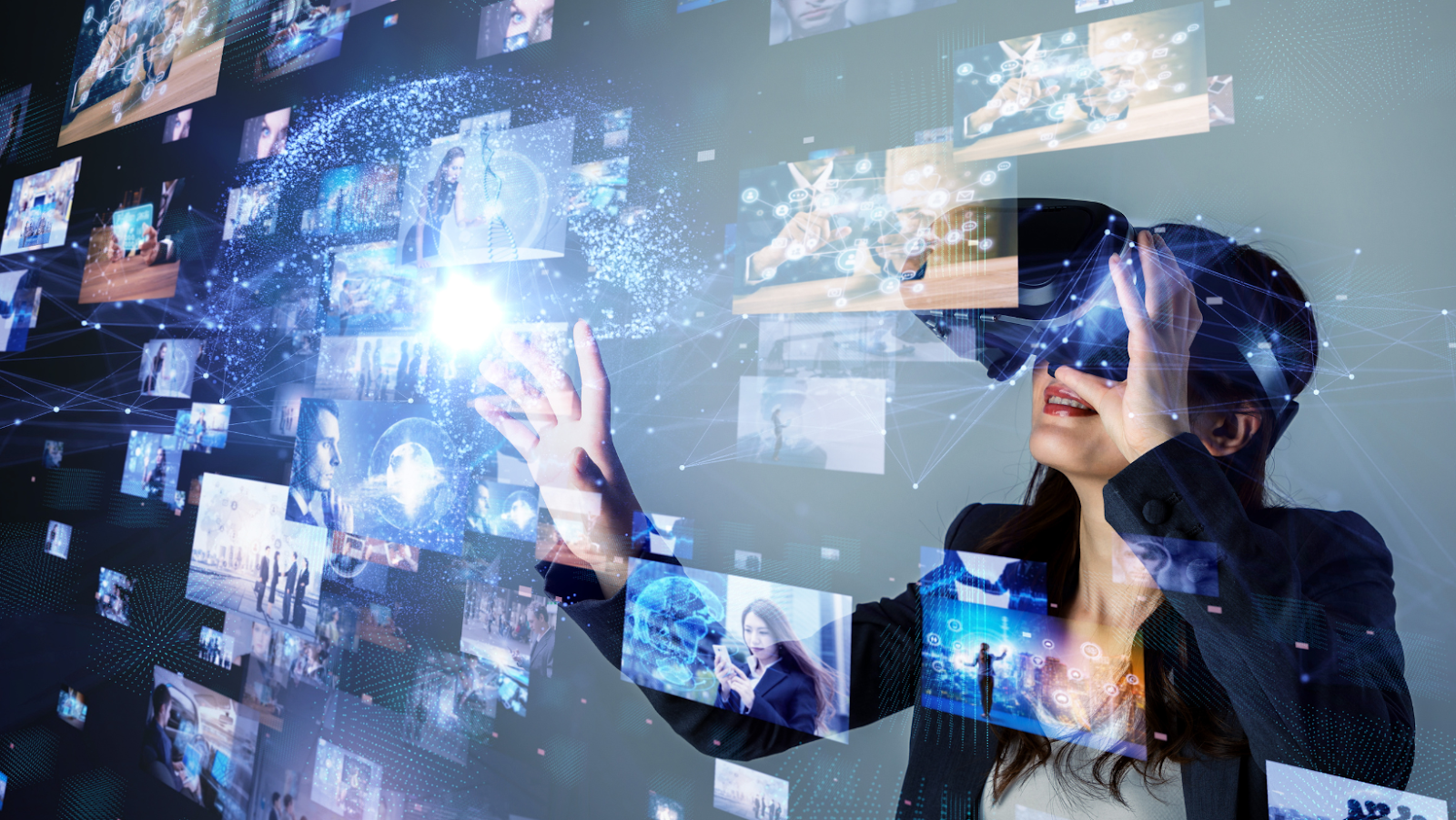 Origins and development
Although the first references to the present idea of virtual reality arose from science fiction, the precise origins of virtual reality are still up for controversy since it has been challenging to determine whose concept of an alternative environment was the first.
American filmmaker Morton Heilig introduced the concept of an "experience theater" in the 1950s, which would use all senses and fully immerse viewers in action on screen. He developed a prototype for this idea in 1962 called the Sensorama, a mechanical apparatus that displayed five short films while stimulating the senses of sight, hearing, smell, and touch.
The world's first virtual reality system was developed by Ivan Sutherland and a team of Harvard University researchers at the end of the 1960s. It employed a mechanical tracking device dubbed The Sword of Damocles to produce pictures for the viewer's shifting positions.
In the 1970s, the sector was able to scale up the production of virtual reality tools, which prompted their usage in training courses. Finally, one of the field's modern pioneers, Jaron Lanier, started studying VR's entertainment uses in the 1980s.
Casinos in virtual reality are essentially digital replicas of real-world casinos. VR casinos offer a fully immersive environment, complete with interactive experiences and realistic gaming alternatives. Apart from that, there's a social component as well, since players can interact with other users roaming around in their VR avatars and even visit bars that serve cocktails, in contrast to conventional online casinos where players simply click and engage with games.
A small number of businesses were the first to provide VR casinos in the 2010s. The number of virtual reality casinos quickly increased, though, and there are now a lot more trustworthy alternatives as virtual reality equipment became more widely used and affordable.
VR casino activities will definitely improve considerably more as technology evolves. Though future VR casinos are predicted to offer a range of locales and different themes, the current trend among developers is to mimic traditional casinos.
Additionally, land-based casino operators have started to invest in virtual reality gambling, and it is anticipated that renowned casinos like MGM Grand and Mandalay Bay will establish their own virtual reality casinos that look and feel like their physical counterparts.